Sri K. B. N. Rao
F/o- K. K. Sai Prasad
I feel extremely rewarded to see that both of my sons have capitalized their Xavier background to go career-way. After from Xavier , my first son Hariprasad got admission in a Govt. Engg. College and the second son Sai Prasad got admission in I.I.T., Khargpur in first chance. The choice of Xavier for my children is the best decision in my life.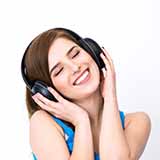 Soumya Ranjan Mund
NIT, Rourkela
Xavier has an air of excellence. Though I was bit skeptical before admission but my impression changed once I joined Xavier . Xavier has shaped my destiny in the right direction. Today I am a student of prestigious NIT, Rourkela. I owe my success to Xavier .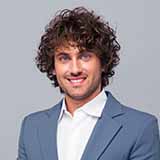 Suchismita Panda
MBBS Student
From the beginning, I had an ambition to do an MBBS course. This ambition grew stronger when I joined Xavier for . Here, teachers are very responsible and caring. Their teaching method and entrance type questions in regular tests have helped me a lot to come out successful with Rank-1 in the Common Entrance Examination for Private Medical College in the state. For medical aspirants like me, Xavier is a suitable platform to make ambition fulfilled.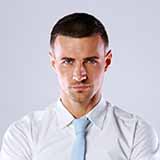 Lal Saheb Agarwal
My daughter with 91.3% marks in H.S.C. Exam. joined Xavier in 2004. She passed with 93.5 % marks. My son Kanheya (82.13 % in 10th Exam) also passed from this college with 92.3 %. I have strong faith in Xavier , particularly in its teaching and coaching potential. My children are lucky enough to avail of assembly of exceptionally meritorious students in this college. I must gladly state that Xavier is the most reliable one for course.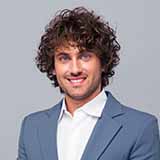 Guruprasad Tripathy
Bhbaneshwar
My two daughters, Swagatika (86.6 % in 10th) and Samapika (81.6 % in 10th) and my niece Saswati Soumya (83.4 % in 10th), all are Xavier ians at . Xavier is indispensable in all respects: method of teaching, care for students' intellectual growth, guard of morality etc. By admitting my girl children in this college for , I have been relieved from unnecessary problems such as Extra Tuition, Entrance Coaching etc. for two years.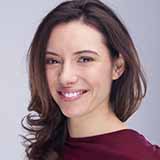 Sri Hrudananda Samal
Baliguda
Initially I was not aware of Xavier & got my son Gyana admitted in a nearby college. Upon hearing about Xavier from a well wisher in the mid year I got my son transferred to Xavier . And as per expectation he did well in his examination. When my second son Soumya passed 10th with 78% of marks, our only choice was Xavier .
Previous
Next